There are increasing numbers of paper documents as day passes in our life and more importantly in our work. In work places paper documents are countless and at the same time it needs to be managed properly and kept handy to use it when necessary. In such situations index tabs becomes really helpful tool or method rather to keep all paper documents systematically in order.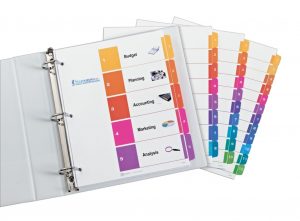 What are Index Tabs?
Index tabs divide documents into manageable yet separable sections allowing the user to quickly find the page they are exactly looking for.  It also helps other users find the separation you have created as it is very user friendly.
In simple words, it is just another easy procedure that enables the user to find any papered document at one go instead of searching it here and there when in need as it is kept in proper order at one place. Here are the best ways to use them.
Identify How the Document will be Used
When you apply tabs before that think of the document and how it will be used by the users. Whenever a user uses it then what would they seek from it after that or what could be their next step. This way it will be easier to arrange the tabs in an order.
A good tip is to use as many tabs as possible
The less tabs you use the more difficult it becomes for the user to understand and find the required documents. So use of more number of tabs helps the users to find the information they are looking for faster. Delay in finding information would only mean loss of customer's time which your business cannot afford to do.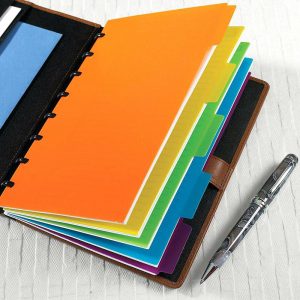 Choose the right tabs which suit your need
These index tabs comes in a varieties of styles and types and it is good to consult the provider and ask for the right kind which will match the type of documents you need to manage. These are available in various forms like colored Mylar, plain paper, clear or frosted.
Option for Customized Printing
If you want these Index tabs even have options for being printed write from the desktop or it can even be professionally customized and printed for you. You can select them based on the needs of your readers or as you like.
Make most out of your labels
As there a lot of varieties of labels available in different colors and moreover when you use these labels it means you may keep it permanent without changing it later, so use these labels or tabs in the most creative ways so that it becomes easier for the users to interpret and find the needy information without wasting much of their time.
Index tabs are also helpful for separating sections from subsections. Many organizations have started this method as it adds even a greater sense of professionalism in any official document especially during any client presentations or business deals.